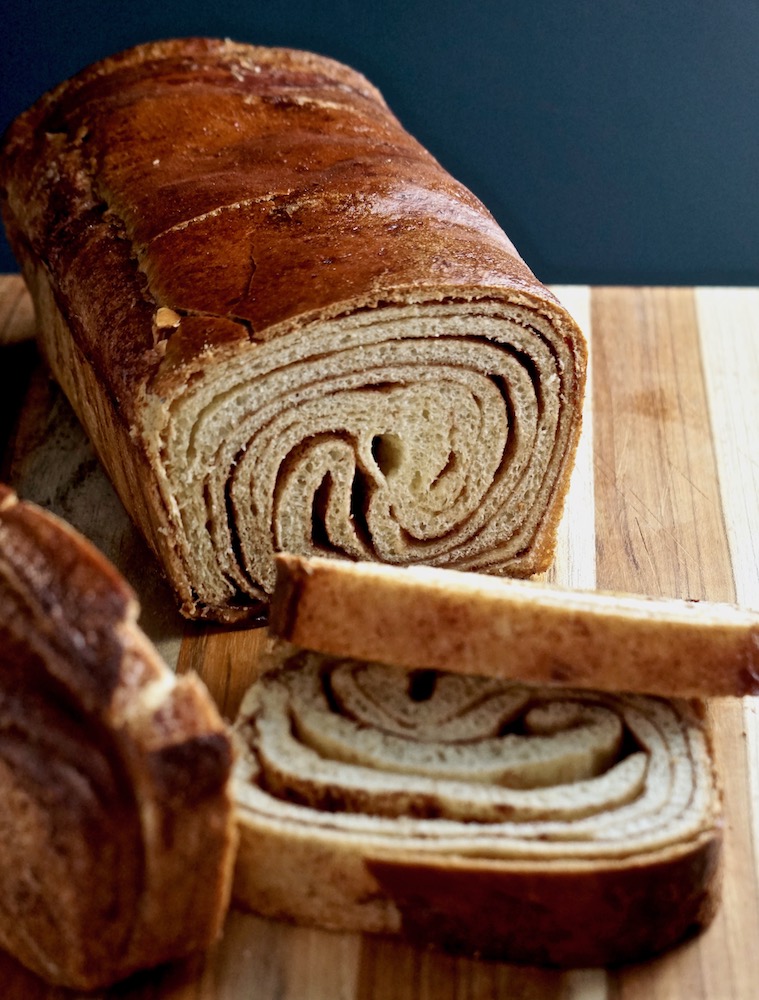 BAKE! is Zingerman's hands-on teaching bakery
Located in Ann Arbor, MI and tucked between Zingerman's Bakehouse and Zingerman's Creamery.
We offer dozens of different bread, pastry, and cake hands-on baking classes and cooking classes both in our teaching kitchens and online for virtual classes. We also offer the ability to customize your experience with private baking or cooking classes, both in-person or virtual.
All of us at Zingerman's Bakehouse know the joy and excitement of baking something really good and sharing it with friends when it's hot out of the oven. Our baking and cooking classes will leave you with that same joy, the food you made, and the inspiration and skills to continue your baking journey.
Our in-person classes (except for family classes & kids camps) are designed for adults 17 & up. Virtual classes (except for virtual kids classes) are designed for adults as well, however, households are welcome to participate together, so kids can join in the fun, too.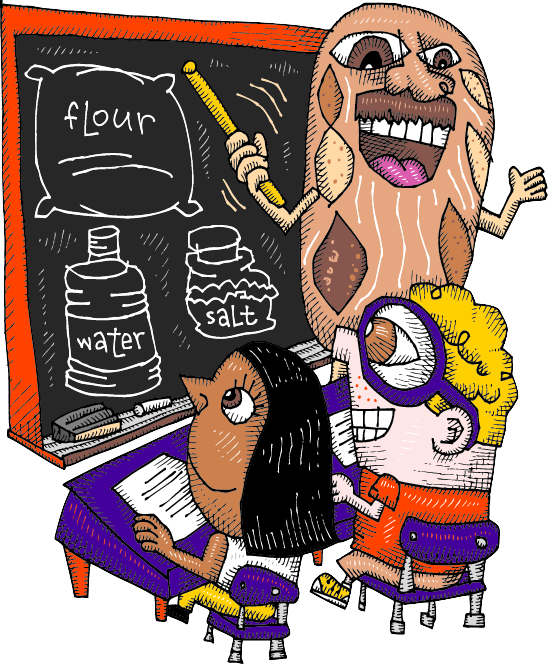 Baking Classes for Kids
We want to encourage a love of cooking and baking early, so we offer a variety of classes designed for kids throughout the year. We offer multi-day camps for kids and teens during the summer months. Virtual kids' classes are generally recommended for kids 8 and up, however, if you have younger kids that enjoy cooking, we welcome them. Most kids classes done virtually will need the participation of an adult. We also offer virtual private classes that are great for kids' birthday parties and families that are educating at home.
What happens in a BAKE! class?
What Are our Baking Classes Like?
Very hands-on! Whether in person or virtual, roll up your sleeves and dig in. This will help you learn the recipes. Though occasionally we do offer demonstration classes for those who prefer to just observe.
Designed for home bakers of different skill levels! From those of you who have never touched a measuring spoon in your life to those who feel pretty accomplished and want to learn more.
Available for all ages! We offer in-person adult classes, kid's camps and classes, and family classes, as well as virtual classes for adults (or households) and kids classes.
Informative! Each class includes a discussion of ingredients and a time to taste in order to understand the value of using flavorful ingredients and using traditional methods in your baking and cooking. At Zingerman's we say "You really can taste the difference!"
A comfortable way to learn! Whether in our classroom or your kitchen, class size is limited to a dozen students and includes at least two instructors. You'll get one-on-one instruction and all of your questions answered.
Guaranteed to fill your belly! Not only will you be tasting what we create during the class, you will create a generous amount of delicious baked goods to share with friends and family.
Fun! Of course.
Bonus: For in-person classes, we do all the measuring and cleaning up!
our bake! stAfF
Read our instructor bios
It is so fun, you learn a ton about the "whys" of baking (why certain ingredients, why a certain order, etc.), a ton of helpful tips & tricks, and sampling to boot! I have the urge to be more and more creative at home, trying things I never have before.
- Lisa D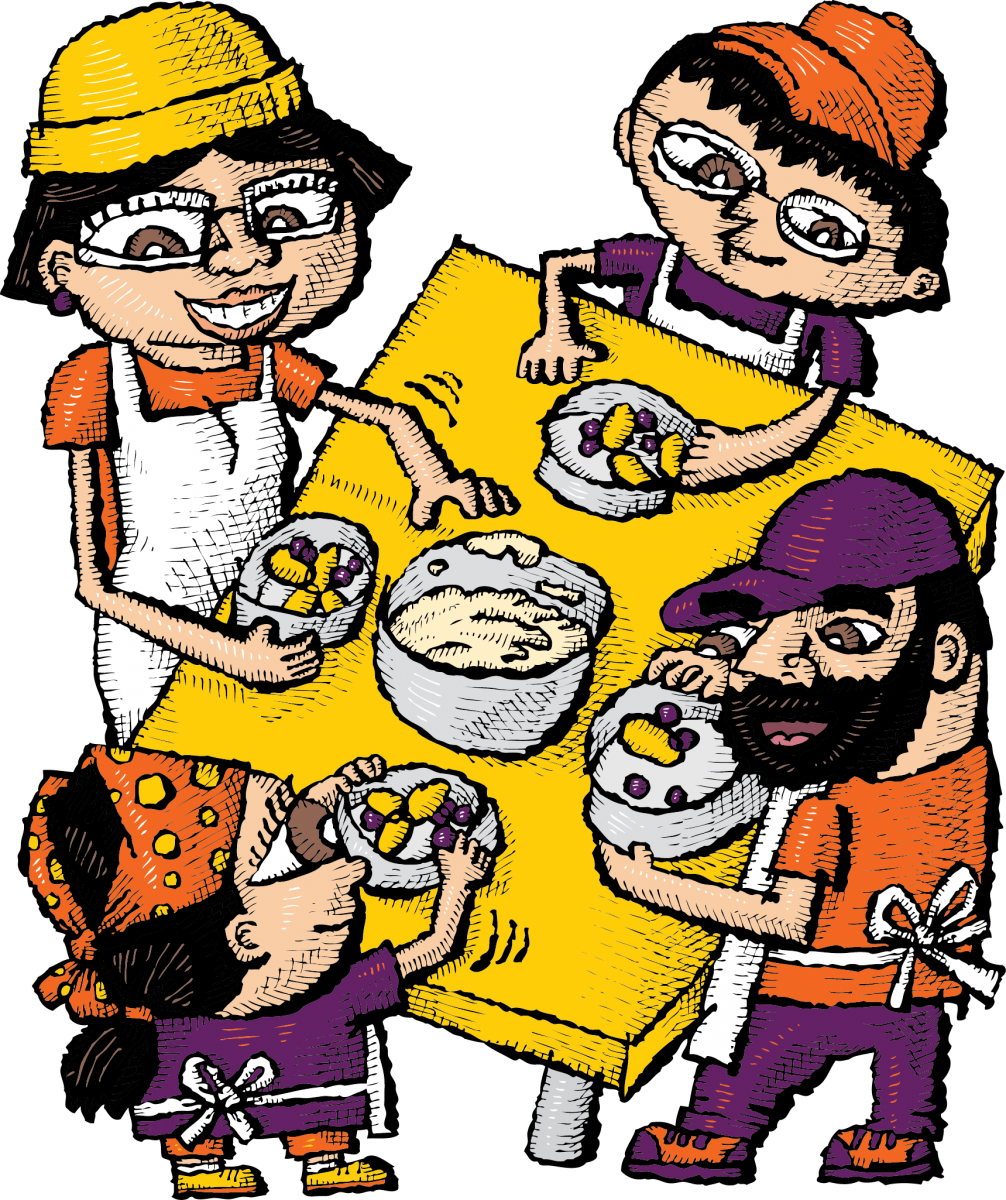 tesTimonIals
"I never hesitate to recommend Zingerman's classes for either the novice or seasoned baker."
"I always have an 'epiphany' moment while in class—even with foods I 'know' how to cook"
"This was the most organized and well-thought-out class I've ever taken. The instructors were phenomenal"
"Everything that I experienced, tasted, learned, and bought totally exceeded my expectations. I am surprised and delighted!"
"Wonderful fresh ingredients, no preservatives, and now I can do it in my own kitchen"
"Baking has intimidated me before—now I look forward to more!"
"The private class was fun, laid-back, and delicious. So happy I celebrated my birthday with Zingerman's!"
getTinG rEady to bAke!
Places to Buy Ingredients and Baking Equipment
Sometimes our ingredient and equipment lists call for hard to find items that are either essential for the recipe to work or make a really big difference in flavor or execution. Here are some of our favorite places to shop.
Close to us

Zingerman's Businesses
Come to Zingerman's Bakehouse, Zingerman's Delicatessen and Zingerman's Mail Order for your baking ingredients and equipment. We all have a variety available in person and online. Zingerman's Bakehouse has the most extensive selection and if we use it in our bakery and it's not on our store shelves we are happy to get it for you.

Downtown Home and Garden
Enjoy this beautiful store full of excellent cooking and baking equipment and much more!
Available Wherever You Live