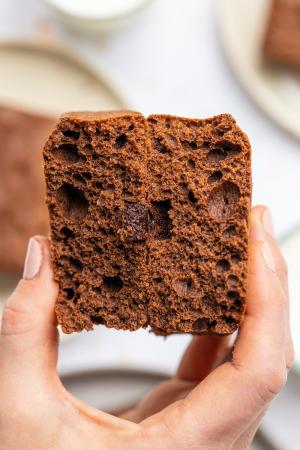 Gluten free friends can get in on the fun with these naturally wheat/gluten-free treats! Learn to make delicious gluten-friendly cookies that will please even the biggest wheat eaters. We'll make two Italian cookies–nutty Pignoli and Amaretti–and Mandelhörnchen (German for "almond horns") a chocolate-dipped marzipan almond cookie that hails from Germany. 
Plus, we'll make our own tasty Bakehouse Townie Brownies, a wheat/gluten-free twist on our Black Magic Brownies, featuring alternative flours and bean-to-bar 68% Nicaraguan bittersweet dark chocolate from our artisan friends at French Broad Chocolate; it's earthy, a little fruity, and deeply chocolatey. 
You'll leave the BAKE! class with our recipes, the knowledge to recreate them at home, and all the tasty wheat/gluten-free goodies we made in class.
In-Person: We'll end class with a tasting of all that we made and you'll go home with some great coupons.
| Dates for the Class | Class Format | Price | Class Status | Register |
| --- | --- | --- | --- | --- |
| Saturday, March 23, 2024 - 1:30pm - 5:30pm EDT | In-Person | $135.00 | 11 spots left | |
| Wednesday, April 10, 2024 - 5:30pm - 9:30pm EDT | In-Person | $135.00 | 10 spots left | |