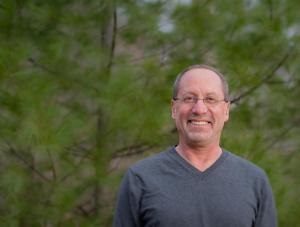 Bakehouse Virtual Brown Bag Talks Presents:
Sourdough: From Discovery to Global Phenomenon with Eric Pallant
Sourdough bread fueled the labor that built the Egyptian pyramids. The Roman Empire distributed free sourdough loaves to its citizens to maintain political stability. More recently, amidst the Covid-19 pandemic, sourdough bread baking became a global phenomenon as people contended with being confined to their homes and sought distractions from their fear, uncertainty, and grief. In his recently released book, Sourdough Culture: A History of Bread Making from Ancient to Modern Bakers, author and environmental science professor Eric Pallant (aka Dr. Sourdough) shows how throughout history, sourdough bread baking has always been about survival.
In this virtual Brown Bag Talk, Pallant will share a fascinating overview of the global history of sourdough—from its origins in the Middle East's Fertile Crescent to Europe and then around the world. And then, we're be reserving a lot of time for Dr. Sourdough to answer your questions, from the history of sourdough to the science of sourdough, as well as diagnose what might have gone awry with your home bake. 
What types of wheat were first domesticated in the Fertile Crescent? Why is Babylon important to the history of bread baking? What is a quern? What are the different approaches and methods to making sourdough? Join us as we learn the answers and dive into the dynamic story of the bread that has fed the world.
When you register for the virtual brown bag talk, you'll receive the Zoom invite. This virtual talk will be recorded and sent out to you after class. Please note that there are no recipes associated with this talk.
Our Guest
Eric Pallant is a serious amateur baker, a two-time Fulbright Scholar, award-winning professor, and the Christine Scott Nelson Endowed Professor of Environmental Science and Sustainability at Allegheny College. He is acknowledged for his skill in weaving research narratives into compelling stories for Ted-like talks (Grisham Lecture Series, London), bread symposia, podcasts, and articles for magazines such as Gastronomica, Sierra, and Science. More information on Pallant and his sourdough cultures, including a map of bakers around the world using Cripple Creek sourdough, can be found on his website. He lives in Meadville, Pennsylvania.
A link to purchase the book can be found at: https://bookshop.org/books/sourdough-culture-a-history-of-bread-making-from-ancient-to-modern-bakers/9781572843011
| Dates for the Class | Class Format | Price | Class Status | Register |
| --- | --- | --- | --- | --- |